Media Support: Flyer, News Letters, Review
- Got Awe? Fall 2014—Click Here for Browser friendly HTML doc
- Got Awe? Summer 2014—Click Here for PDF file, (372kb)
- Got Awe? Spring 2014—Click Here for PDF file, (595kb)
- Got Awe? February 2014—Click Here for PDF file, (499kb)
- Got Awe? January 2014—Click Here for PDF file, (396kb)
Uncensored Science: Bill Nye Debates Ken Ham DVD
- Got Awe? December 2013—Click Here for PDF file, (318kb)
- Got Awe? August 2013—Click Here for PDF file, (1.1mb)
- Got Awe? June 2013—Click Here for PDF file, (318kb)
- Got Awe? Fall 2014—Click Here for Browser friendly HTML doc

- Nye and Ham Debate Review- (Short) Feb. 2014—Click Here for PDF file, (38kb)
- 21 Page PDF file of Physicians and Surgeons Dissenting from Darwinism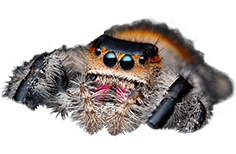 Defining Statement:

As our culture continues to move away from things of God, our life perspective can become unintentionally skewed. When God spoke to Job, God gave him a very different outlook. In fact, Job was blessed so deeply that it affected him right to the core of his being. Our "heart condition" is valued by God and Kraft's hope is to raise awareness of God's original creation design; to understand how things were meant to be, including the condition of our hearts. A major premise of Kraft's book is that God tells us in His Word not to forget His works of old and to consider creation, and that is precisely the reason this book was written. Kraft explains that when the storms of life are about to throw us overboard, God wants us to "get back to the drawing board." When we journey back to the beginning and consider what God had in mind, something extraordinary begins to happen.

The author's mission is to free as many as possible unknowingly suffocating from societal misconceptions—to be who they were passionately created to be.

Interview Topics:
- How the 3 PC's (not just Political Correctness) distract from God's glory and hide truth in education, science, industry, politics and religion.
- Ramifications of a society pushing God away.
- Discovering our reason for being.
- How to experience God's "life-giving glory."
- God Out! Watch Out!
• Perspective Goes Awry
• We Devalue Ourselves
• Our Mission Gets Missed
- God's passion and intentions can be revealed when we consider His works.

- Starting over when we mess up…back to the drawing board.